Ranko Pauković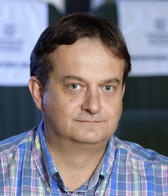 CV:
Ranko Pauković studied film at the Academy of Dramatic Art in his hometown of Zagreb, Croatia. He moved to The Netherlands and worked as a sound editor with prominent Dutch directors. In 1993 he set up his own sound studio, Editson, specialising in sound design, sound editing and film mixing for artistically ambitious projects.
Still based in Amsterdam, Ranko is now in demand internationally. He has built up an impressive back catalogue of work including feature films, high-end television drama and documentaries. A few years ago, he made his debut as a director with the feature-length documentary Bijela Kuća (White House), about the unique white stone found on the island of Brač, Croatia and the people who earn a living from quarrying it. White House was shown at several international film festivals and broadcast by Croatian national television (HRT) and Al-Jazeera Balkans. Ranko is also a visiting professor for the University of Zagreb, where he teaches sound design.
Movies:
How do you make a film about the rhythms of everyday life in North Korea, when you know that anyone who talks to you wouldn't last long? How do you shoot a documentary when you know that filming is not allowed? In 90 Seconds in North Korea, Ranko Paukovic filmed in slow motion, shooting secretly in 2-second intervals on a hi-speed camera that everyone else around him believed was an ordinary to...