26.08. :0
School Time for Miss Roma
26.08. :0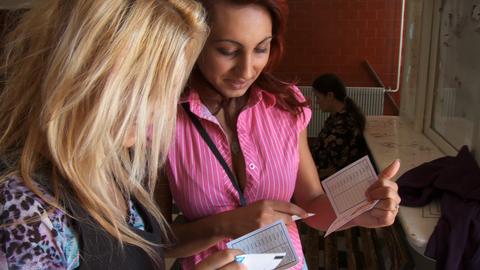 Title: School Time for Miss Roma
Year of production: 2015
Duration: 83`
Director: Vesna Ćudić
Screenwriter: Vesna Ćudić
Camera: Vjeran Hrpka
Sound: Frano Homen
Editing: Vanja Siruček
Music: Luka Zima
Producer: Siniša Juričić
Production: Nukleus film
Synopsis:
Every summer, a few brave Roma girls will enter a beauty pageant in the bid to be called Miss Roma.
But what if their dream is not a marriage proposal, but to go to high school and get a diploma?
With an extraordinary access and seldom seen intimacy, we follow three girls on their journey of high stakes and self-discovery.
Festivals where it was shown:
Awards and recongitions
24th Croatian Film Days - Ethics and Human Rights Jury Award
24th Croatian Film Days - Audience Award